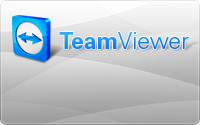 Welcome to IBT.. Remote Service..
We add new service Remote Support
*We teamed up with Team viewer to do remote support nationally Internationally. Download support tool to enable us fix your software problem, remove virus install software, fix network issue configure routers switches all kind of technology through the internet. After you contact us click on icon on left to proceed. this service Save time and money. We know how crucial time downtime is. we this feature we added will give our customers peace of mine on that we always be there for them. It helps also in education. Some times if want to learn something will you are working we can help. easier convenient.
*How to contact support. Click on contact us tap. We are available 24/7.