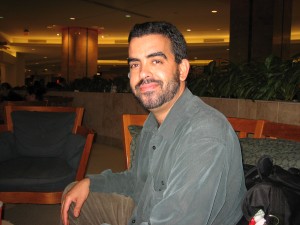 IBT Computer Services LLC is a Company that start in 2008 base in Orlando FL USA. OS Service Fixing computers software and OS. Then we added hardware Service(2008) to our services. We kept adding services like Data recovery Service(2008) which we almost recover most of your data back, then added Network Service (2009) from designing, implementing, configuring, trouble shoot, and optimizing network to better performance, Administer network environment building configuring optimizing and trouble shooting  . Then we add Web Designing (2009) and SEO we been designing websites in early 2008 our big jobs starts in 2009.
We strive to best customer satisfaction and always our goal with high top off the line quality service and technology. What we do we follow the market with new technology send trainer to learn new technology. As a team when we work on trouble ticket we all work together to solve it.to the best of our knowledge. Recently we add Remote Support service(2012) we can connect to your system and fix your problems instantly, with recommendations to your system for higher performance. We receive very high rate in Customer Satisfaction. we covered here in Orlando FL USA and the surrounding onsite services and remote support service. we cover nationally with our remote support and onsite service. Also we cover internationally remote support service. Also now we can provide cloud service with 24 hours support.
The founder autobiography
B.Sc. in Mathematics and Computer Science (June 1990)

Technical Studies:

A+, Network Certified. (April 1999).
MCP NT 4.0(2000).
IBM Servers Certified (2001).
ATM Certified (June 2001).
ACM Certified (2003).
Fiber Optic Cable Certified (2003).
Update Server class (2003), (2006) and (2010).
Linux class (2008).
Xerox printer certified (2009).
HP partner and servers certified.(2010)
VeriFone certificate. (2010) install and maintenance.
Introduction to C# UCF (09/2012)
Designing Effective Websites UCF (02/2013)
Advance Webpage UCF (03/2013).
Intermediate PHP and My SQL UCF (04/2013).

Management studies:

Communication in Business Technology.(2004)
Operations and Project Management. (2004).
Customer Soft skills (2008).

Skills and computer concepts

Computer System Analyst.
System Administrator- configuring and maintaining networks.

Web designing sites.
Computer Hardware.
Computer Programing and OS problems.
SQL, Access, and VB.
Installed configure and trouble shoot Network.
Critical Thinking — Using logic and reasoning to identify the strengths and weaknesses of alternative solutions, conclusions  or approaches to problems.
** Tells How we doing
** Response time for our online ticket is 4 hours